Overview
Neuromas are generally benign or non-cancerous growths of nerve tissue, developing in various parts of the body. Morton?s Neuromas are confined to the nerves of the foot, most commonly, between the third and fourth toes. The condition involves a thickening of the tissue around one of the digital nerves leading to the toes and does not qualify as an actual tumor. The affliction causes a sharp, burning pain, usually in the region of the ball of the foot. A patient?s toes may also sting, burn or exhibit numbness. Often, the symptoms have been likened to ?walking on a marble.?
Causes
Poorly fitted footwear can be a cause. Shoes that have a tight and narrow toe box can cause the never to become entrapped causing the pain. High heeled shoes abnormally place the metatarsals under extreme pressure which can cause Morton?s Neuroma. In cases of abnormal pronation, there can be significant motion between the 3rd and 4th metatarsals which can cause an irritation to the nerve that runs between them. This inflammation causes the pain.
Symptoms
Neuroma pain is classically described as a burning pain in the forefoot. It can also be felt as an aching or shooting pain in the forefoot. Patients with this problem frequently say they feel like they want to take off their shoes and rub their foot. This pain may occur in the middle of a run or at the end of a long run. If your shoes are quite tight or the neuroma is very large, the pain may be present even when walking. Occasionally a sensation of numbness is felt in addition to the pain or even before the pain appears.
Diagnosis
Diagnosis of Morton?s Neuroma typically involves a physical examination of the affected foot. Your health care provider will ask you about your symptoms and examine your feet and toes. He will manipulate your toes, pushing them from side to side and squeezing on the spaces in between. This physical exam will allow your health care provider to feel for any lumps that may be present under the soft tissue of your feet. Your health care provider may also listen for any clicking sounds that your bones may be making. Known as Muldor?s Sign, this clicking is common amongst sufferers of foot neuroma. Occasionally, an x-ray or MRI (magnetic resonance imaging) is performed to help rule out any breaks, sprains, or fractures in your foot.
Non Surgical Treatment
Symptoms of a Morton's neuroma can completely resolve with simple treatments, such as resting the foot, better-fitting shoes, anti-inflammation medications, and ice packs. More rapid relief of symptoms can follow a local cortisone injection. Symptoms can progressively worsen with time. For those with persistent symptoms, the swollen nerve tissue is removed with a surgical operation.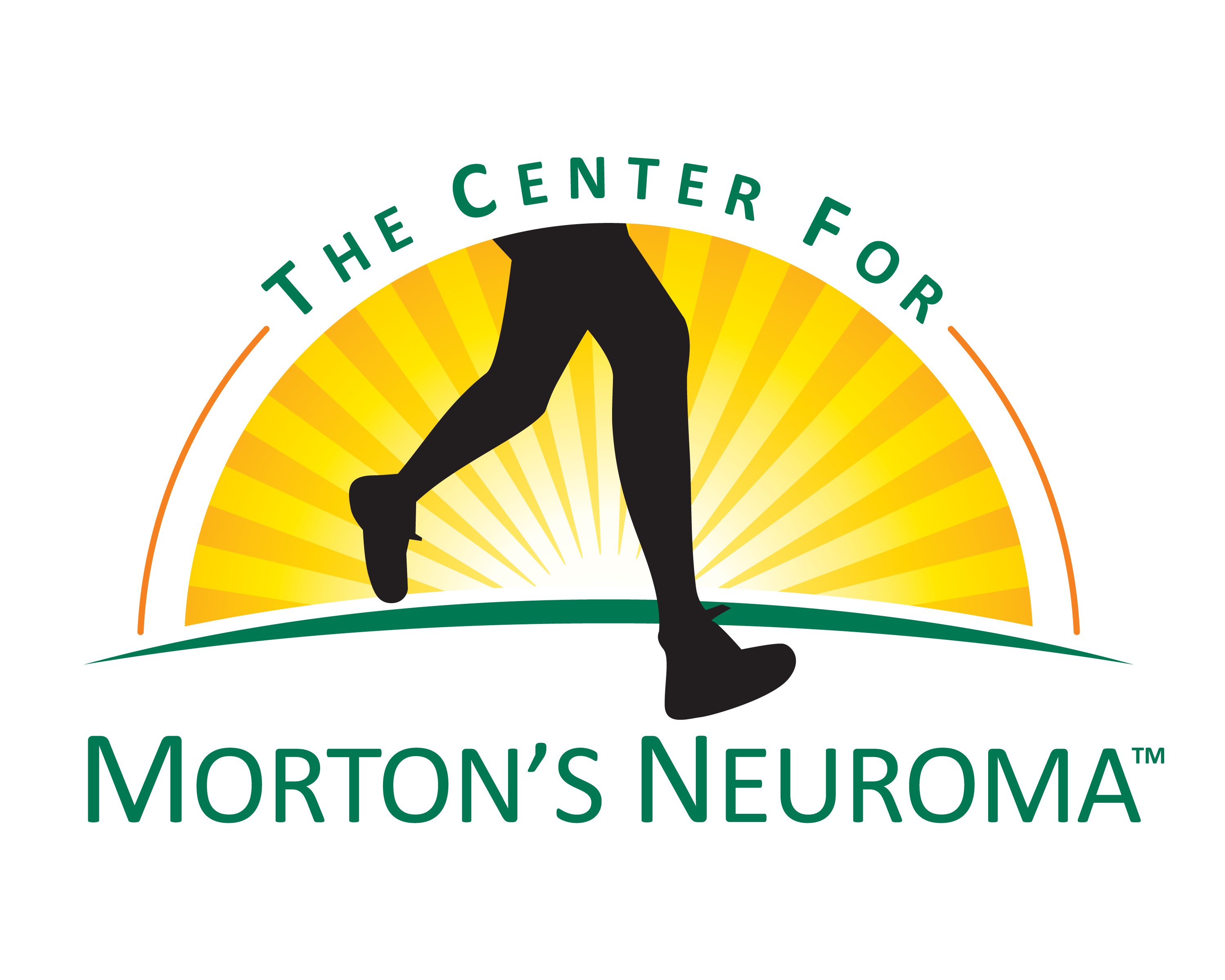 Surgical Treatment
About one person in four will not require any surgery for Morton's neuroma and their symptoms can be controlled with footwear modification and steroid/local anaesthetic injections. Of those who choose to have surgery, about three out of four will have good results with relief of their symptoms. Recurrent or persisting (chronic) symptoms can occur after surgery. Sometimes, decompression of the nerve may have been incomplete or the nerve may just remain 'irritable'. In those who have had cutting out (resection) of the nerve (neurectomy), a recurrent or 'stump' neuroma may develop in any nerve tissue that was left behind. This can sometimes be more painful than the original condition.
Prevention
Always warm-up thoroughly before vigorous athletics. Avoid activities that cause pain. Stretch and strengthen the feet through gradual exercise.